Down tube and gusset, check.
Turned down head tube, check.
Checking the squareness of top tube.
Checked against the full-size drawing.
Bb shell brazed and faced.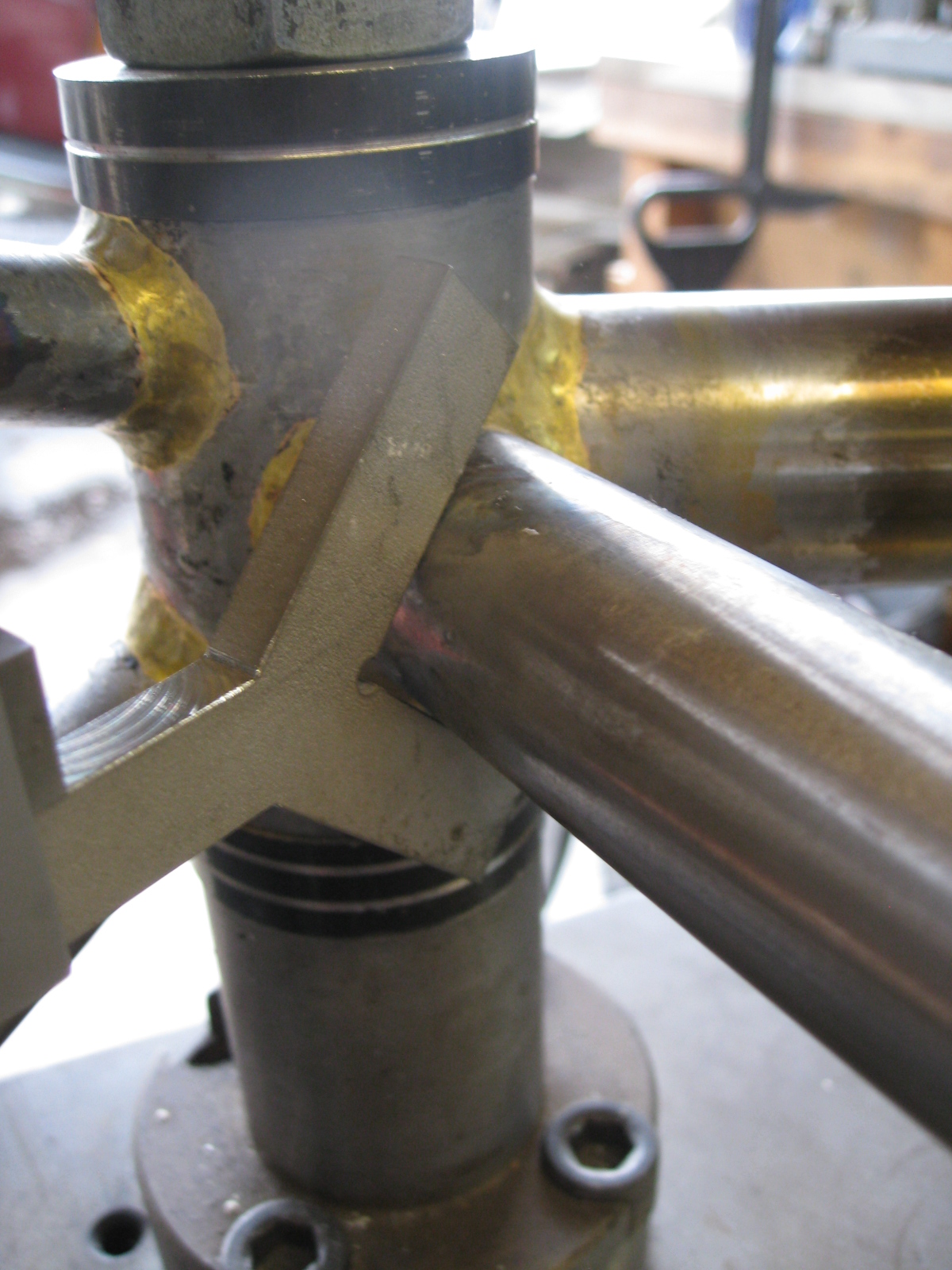 With the bb shell faced to square, the centerline of frame determined.
Checking for head tube twist.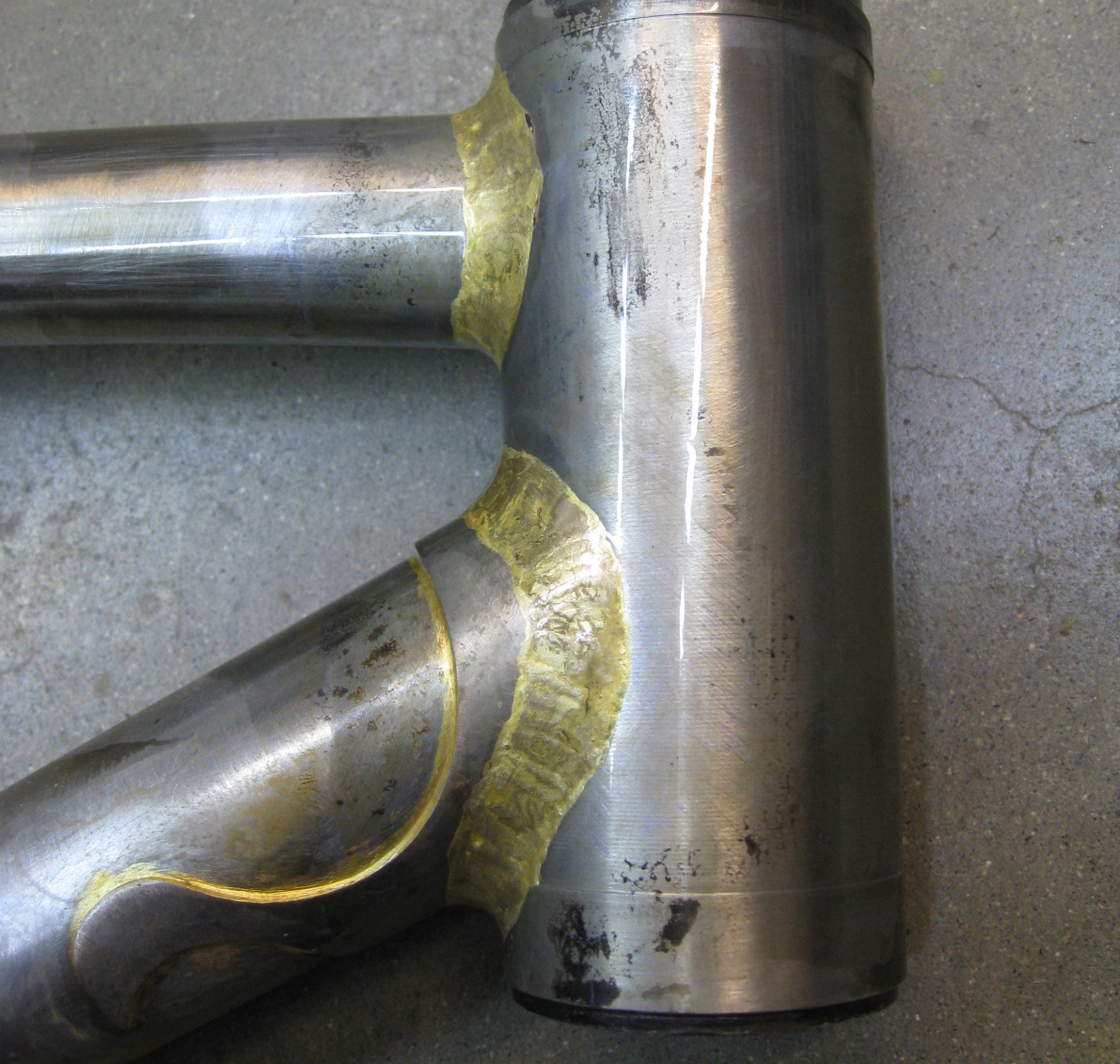 After the alignment has been noted and the welding sequence determined, the rest of the front triangle is brazed.
Seat stays fitted and brazed.
Wheel's centerline is checked. This is checked several places around the wheel.
Seat cluster all buffed out.
Both bridges sitting pretty.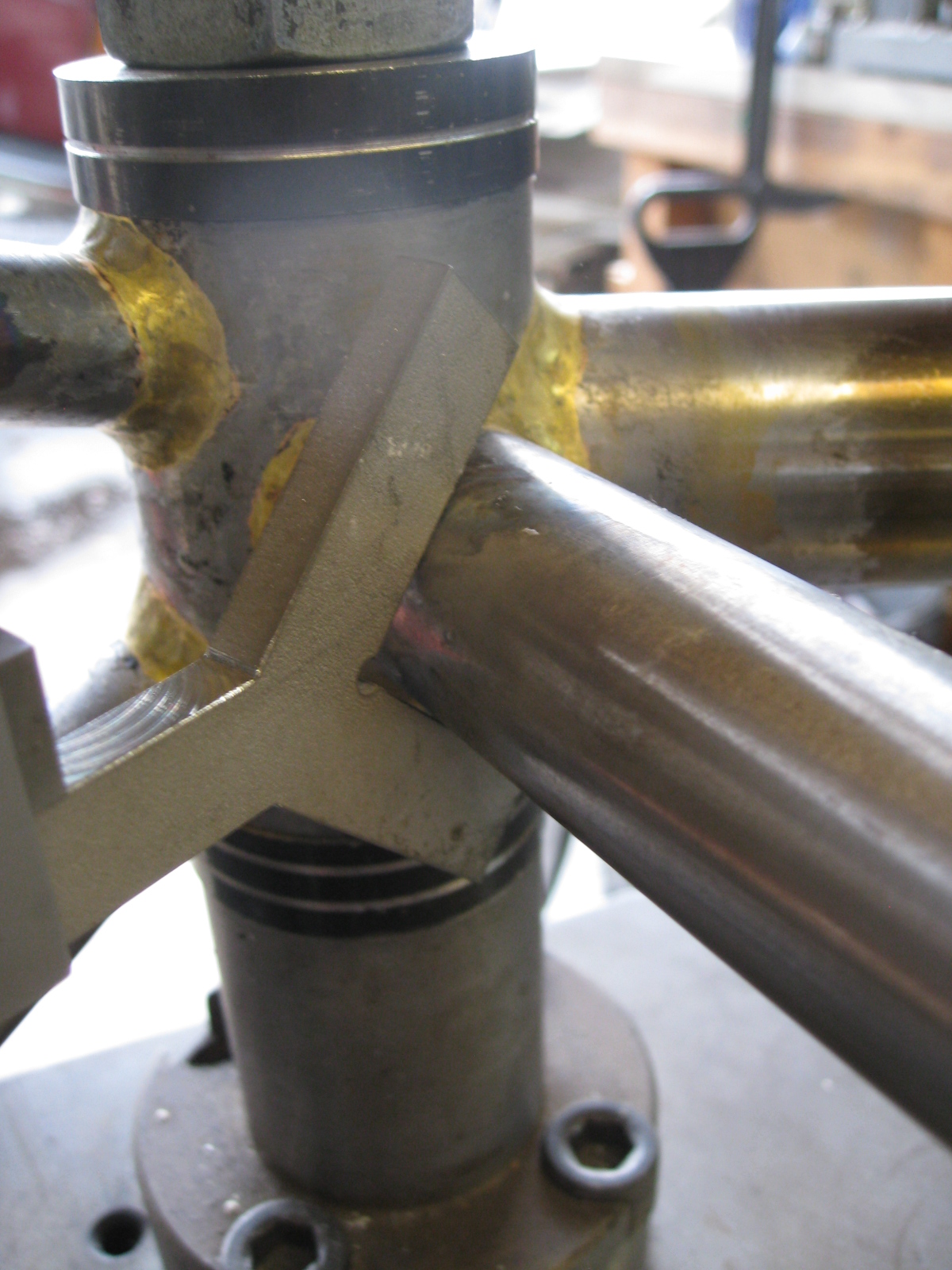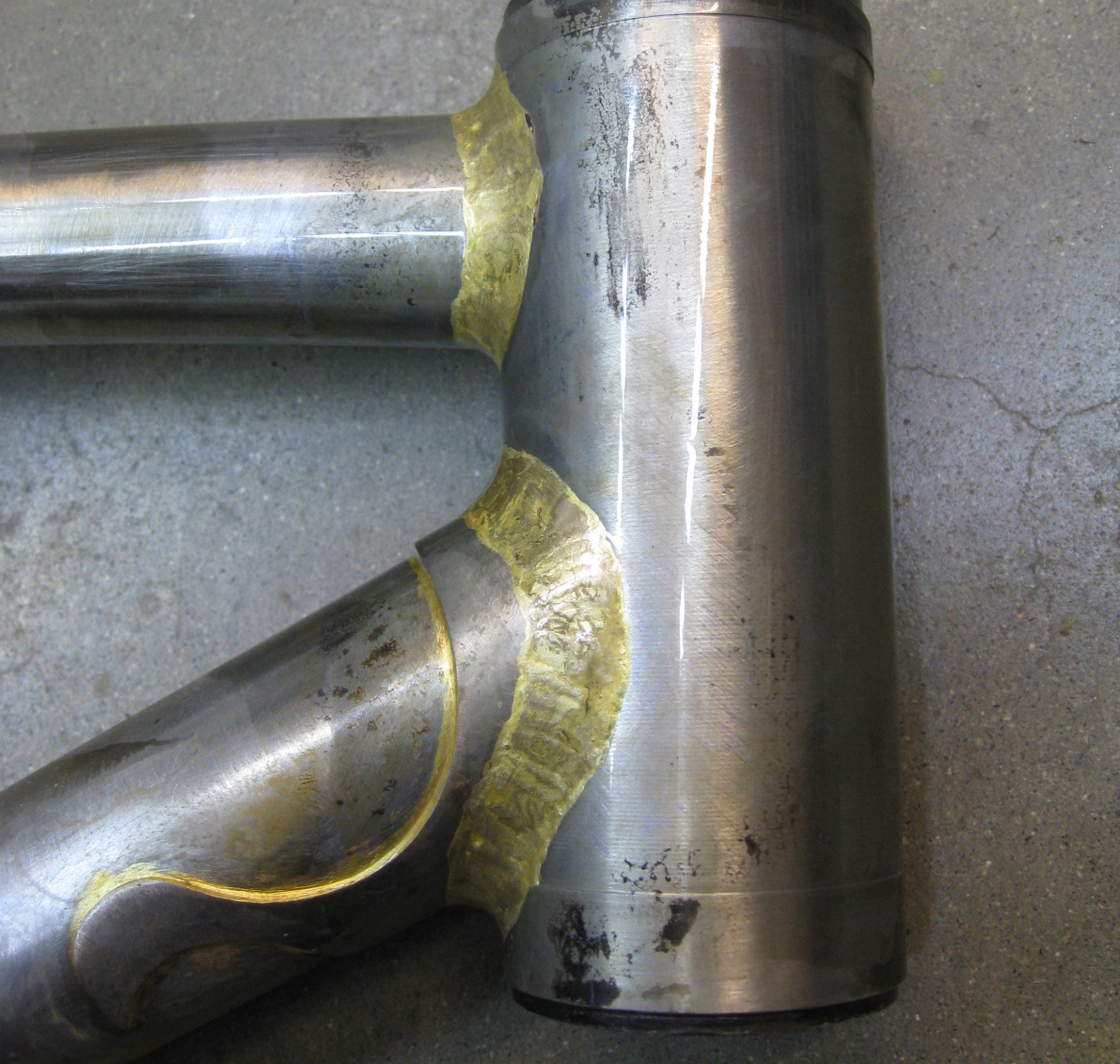 Here's a short photo essay on the basic steps to build a frame. There are a million intermediate steps not shown, so you don't fall asleep and drool on your keyboard.